শোক সংবাদ

Obituaries from Bichitra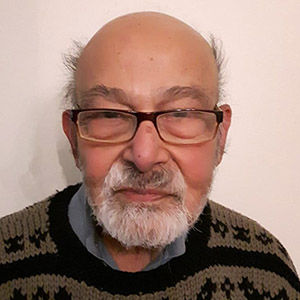 Late Dr. Samir Bhattacharya
07-February-1937 to 18-May-2021

Dr. Samir Bhattacharya was born in Kolkata, India and immigrated to North America in the 1960s to study medicine. He would go on to save countless lives in his career as a cardiac surgeon at St. Boniface Hospital from 1971-2003. Dr. Bhattacharya was one of the founding members and the first president of Bichitra – The Bengali Association of Manitoba Inc., as well as a long-time member and supporter of the Japanese Cultural Association of Manitoba. It is possible that no one quite loved books and learning quite so much as Samir. In retirement, he continued his life-long education by attending McGill University to study neuroscience and linguistics and continued his own scientific study unto the last month of his life.

Samir "was an appreciator of the small beauties in life, as well as a lover of literature, poetry, music, and travel. He was a staunch advocate for climate justice as well as for indigenous rights and sovereignty in nations across the world, including India and Canada. When not buried in a book, he loved to cook, sing, and entertain family and friends.

Samir leaves behind many close friends as well as daughters Krishna and Deborah, son David, grandchildren Jessica, Jamie and Stephen, great-granddaughter Naomi and extended family in India. He has asked that instead of flowers or other such gifts, anyone who would like to honour his memory instead donate to "Winnipeg Harvest" or "Climate Action Network Canada".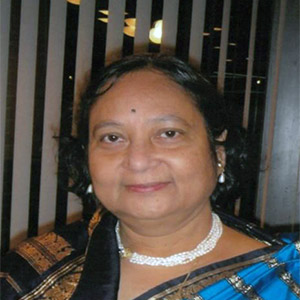 Late Mrs. Chandra Samanta
05-January-1946 to 04-May-2021

After a courageous battle with cancer, cardiac issues and other health concerns, it is with sorrow and sadness we announce that Mrs. Chandra Samanta passed away early in the morning of May 4, 2021 at Health Sciences Centre.

She leaves behind her husband, Dr. Mrityunjay Samanta; son Mridul "James" (Michelle), and their two children Rachel and Emily; and daughter Urmila; as well as family in India, the U.K, U.S.A and UAE. She was married for 51 years.

Late Mrs. Chandra Samanta was born in Kolkata, West Bengal, India just after the end of World War II and was the eldest of six children. She was a smart modern woman in the mid-1960s, with two bachelor degrees and a zest for life. She got married to Dr. Mrityunjay Samanta in 1970 and soon after the couple immigrated from India to Alberta. Mridul was born in Edmonton in 1972 and shortly thereafter, they all moved to Winnipeg. After a few years living in the Osborne Village, the family house was bought in Fort Richmond in 1975 which remains as such to this day. Their daughter Urmila was born in 1981.

While she never worked, she did volunteer at Ryerson Elementary and later at Balmoral Hall. She was quite talented, she could sing, play the harmonium, write stories and poems, sew and knit. She was a great cook and sewed and knitted clothes for James and Urmila. She loved flowers and her garden.

She loved her nieces with all her heart and wished she could spend more time with them. She loved everyone. She was an affectionate woman and was loved by all.

Private Funeral Services were held on Saturday, May 8 at 2:00 pm.

In lieu of flowers, if friends so desire, donations in Memory of Chandra may be made to CancerCare Manitoba 675 McDermot Avenue, Winnipeg, MB R3E 0V9, Siloam Mission 300 Princess St, Winnipeg, MB R3B 1M3 or the Agape Table 364 Furby St, Winnipeg, MB R3B 2V5. The Samanta family wishes to thank the physicians and other health care personnel at St. Boniface Cardiac ICU/Wards, Health Sciences Centre GH5 and CancerCare Manitoba. All the attending nurses had said that she was a fighter to the end and that is a testament to her strength.