শোক সংবাদ

Obituaries from Bichitra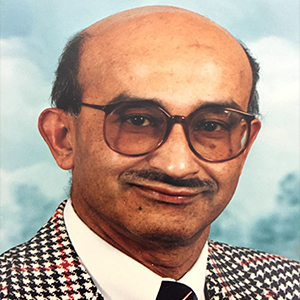 Late Dr. Ranen Sinha
25-January-1930 to 14-February-2013

Peacefully at home surrounded by family, on February 14, 2013, Ranendra Nath Sinha completed his journey in this world.

Predeceased by his parents, he is survived by his beloved wife, Luella (nee Griffith), daughter Malamarie, son Jay (Chantal Plamondon), grandson Jyoti, and his three sisters in India, Sobita in Kolkata, Sujata in Mumbai, and Sulekha (Arun Lahiri) in Kolkata as well as nieces and nephews in India and the United States.

Born in the village of Purbadhala, India, now Bangladesh, in 1930, Ranen spent his early years in the picturesque rural region of Mymensingh surrounding idyllic Purbadhala. An uncle described him as an obstinate leader as a child and recounted how Ranen would carry a small stick around with him everywhere and often lead other children and a train of dogs in small parades. He moved to Calcutta at age 16 for a two-year pre-medical course at the R. G. Kar Medical College. He was elected President of the Intermediate Science Division of the College and played an important part in managing student affairs and safety strategies during the India partition Calcutta riots of August 1946.

Following completion of work for a Masters degree in Zoology and Comparative Anatomy at the University of Calcutta, Ranen began studies for a Ph.D degree in Entomology from the University of Kansas, Lawrence, Kansas. Upon completing his Ph.D at the University of Kansas in three years, Ranen joined the Zoology Department of McGill University as a Post Doctoral Fellow of the National Research Council of Canada for one year. At the end of that year, 1957, he accepted a position as Research Officer at the Agriculture Canada Research Station in Winnipeg, Manitoba. He published over 200 papers in scientific journals around the world and co-authored two reference books on grain storage problems.

In 1961, he was appointed an Honorary Professor of the University of Manitoba. It was at the University of Manitoba that Ranen first met his beloved future wife, Luella. His work involved determining the causes and strategies of management of hot spots associated with infestations of stored cereal grains by insects, mites and microflora in the Prairie provinces. Through his work he became an internationally known expert on protection of stored grain, presenting at scientific conferences around the world and consulting with other countries seeking to protect their grain reserves. In 1963, he arranged a Transfer of Work with Agriculture Canada and spent one year in Japan working with Professor Uchida of Kyoto University. In 1985, he was awarded the Entomological Society of Canada Gold Medal for outstanding achievement in Canadian entomology, the first Manitoban to receive this award. In 1991, he was awarded the Sigma Xi Senior Scientist award by the Manitoba Chapter of Sigma Xi.

In addition to his scientific work, Ranen was always involved in numerous extra-curricular activities. In Kansas, he was active in many campus student activities and in 1955 was awarded an Honorary Life Membership from the University of Kansas Y.M.C.A - Y.W.C.A. He was very involved with Bichitra, the Bengali Association of Manitoba, including serving as President. He took an active role in nurturing his Bengali heritage in his adopted home of Winnipeg. For many years Ranen taught a popular Yoga course and eventually founded the Yoga Society of Manitoba. Many of his students became life-long friends. He published a book, Yoga: Two Concepts and Four Choices, based on his yoga lectures. The practice of hatha yoga and regular aerobic exercise kept his body fit and toned. Meditation and a deep yearning for spiritual fulfillment were constants throughout his life.

He loved to cook and to eat. He did both heartily throughout his life. Being a people person, he felt a need to engage with individuals from all cultures and walks of life. He had strong educated opinions and always advice to give - the advice may not have been welcome, but it was given just the same. He lived a disciplined life and valued truth and integrity above all. He sought excellence in all he did. He gave freely of his time and energy for volunteer work and was a loyal friend, always present in times of need. Family and devotion to his family, here and in India, were at the core of his being. Following his retirement in 1993, walking became a regular daily activity. On these long walks he connected personally and deeply with many people of all ages in the neighbourhood. He was open-minded and believed in making meaningful substantive connections. While he loved to talk, he strove to practice active listening and had a way of touching people so they felt comfortable sharing their most personal thoughts and emotions. He prayed regularly for everyone he knew and met. Ranen has had an enormous impact on both family and friends across the globe and will be deeply missed.

In lieu of flowers, a donation may be made to Mother Agnes, Apostles of Infinite Love, P.O. Box 4478 Mont-Tremblant, PQ J8E 1A1, or to a charity of your choice. A private cremation and a public memorial service were held to celebrate Ranen's life.