শোক সংবাদ

Obituaries from Bichitra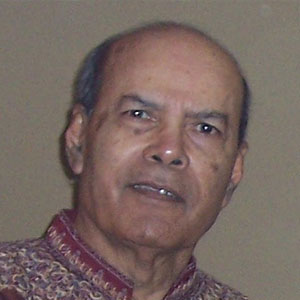 Late Mr. Chitta Ranjan Ghosh
01-May-1931 to 10-July-2014

It is with tremendous sadness that his family announces the passing of Chitta Ranjan Ghosh on July 10, 2014 at the age of 82. He was a devoted father and family man, a loyal friend to all, and a beloved member of his community.

He will be deeply missed by Archana, his wife of forty-eight years, his son Neelanjan, his daughters Sudeshna and Rita and his son-in-law Richard, as well as his many brothers and sisters, nieces and nephews, and great-nieces and nephews.

Funeral services were held at 2:00 pm on Wednesday July 16, 2014 at Thomson "In the Park" Funeral Home, 1291 McGillivray Blvd. Shanti Path was held at 7:00 pm at the St. Anne's Hindu Temple, 999 St. Anne's Road.

In lieu of flowers, donations can be made in Chitta Ranjan's memory to the Heart and Stroke Foundation, 6 Donald Street Winnipeg, MB R3L 0K6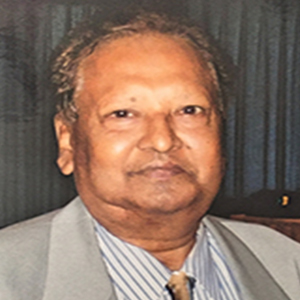 Late Dr. Shibdas Biswas
25-April-1935 to 14-February-2014

It is with deep sadness that we announce the passing of Dr. Shibdas Biswas, loving husband, father, grandfather and uncle on February 14, 2014 in Winnipeg following a lengthy illness.

He will be sadly missed and lovingly remembered by his wife Sumita, his daughters Nandita (Dan) and Sharmila (Manish), his grandchildren Jayen and Mohini, his nieces Taniya and Trisha, his brother Pratul (Ashoka), his other brothers, sisters and their families, as well as his extended family and friends.

He was a proud Manitoban since 1964, a dedicated professor of Dentistry at the University of Manitoba, a founding member of the Hindu Society of Manitoba, a certified homeopath, an accomplished photographer and an avid fisherman.

The funeral service was held at 2: 00 p.m. Friday, February 21, 2014 at Thomson "In the Park" Funeral Home, 1291 McGillivray Boulevard, with a prayer service at 6:30 p.m. at the St. Anne's Hindu temple.

The family is very grateful to St. Boniface hospital 5E medicine, Heritage Lodge, Thomson "In the Park" Funeral Home, and Mr. Suren Mehta.