শোক সংবাদ

Obituaries from Bichitra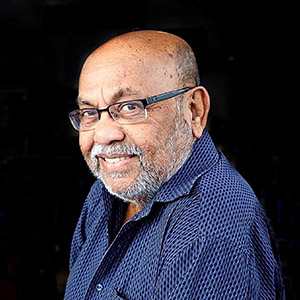 Late Mr. Gaurisankar Roy
26-October-1947 to 30-August-2020

Gaurisankar Roy passed away peacefully at his home in Waverly Heights at the age of 72.

He was predeceased by his parents, Maya and Sudhanya Kumar Roy; his brothers, Ashoke (Uma) and Asim; his sisters, Sumita and Krishna; and brother-in-law, Dilip.
He will be lovingly remembered by his devoted wife of 31 years, Ratna; his two sons, Neilloy and Rajarshi; his brothers, Pranab (Manju) and Gautam; his sister, Gita; his sister-in-law, Jaya; and numerous relatives around the world.
Gaurisankar was born in Kolkata, India on October 26, 1947. He lived many years in India until he decided to follow in the footsteps of his older brothers and move to Canada. Gaurisankar arrived in Winnipeg during the fall of 1975; here, he began to carve out a new life for himself. He secured employment at the Winnipeg School Division (where he worked for more than 20 years), married his wife, bought a house and raised his children.
Gaurisankar loved life. He would visit his relatives in India any chance that he got. He enjoyed watching tennis, soccer and cricket. Every summer he made sure that his garden was in full bloom. Fish was his favorite food, and it was on the menu almost every night. Spending time with his friends was one of Gaurisankar's favorite activities. So many evenings were spent talking and laughing with those he held dear.
Unfortunately, the last decade of Gaurisankar's life was spent battling an array of health complications. Renal failure, prostate and colon cancer to name a few. He fought and overcame these challenges. For a time, he almost seemed invincible; however, in early 2019 Gaurisankar was diagnosed with brain lymphoma. He and his healthcare team were ready for a fight. They were able to beat back the lymphoma with radiation therapy. For about a year it looked like Gaurisankar had beat the odds once again. Sadly, his body succumbed to years of illnesses and he just could not continue.
Gaurisankar lived an amazing life. He was an unbreakable spirit and a courageous man. Starting a family late in life, learning a new culture and standing defiant against unrelenting illnesses. He did it all.

The Roy family would like to thank all the healthcare professionals who were involved in Gaurisankar's care over the years. In particular, we would like to acknowledge the dialysis unit at the St. Boniface Hospital. The unit was Gaurisankar's second home, and its staff were his second family.
Due to the risk of SARS-COV-2, a minimal funeral with limited attendance was held at Thomson "In the Park" Funeral Home on Wednesday, September 2, 2020. A proper celebration of Gaurisankar's life will occur on a later date.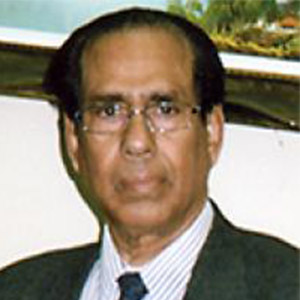 Late Dr. Kiron Mallick
30-October-1936 to 17-August-2020

Peacefully with family by his side, Kiron "Doc" Mallick passed away at St. Boniface Hospital on August 17, 2020, at the age of 83 years. He was predeceased by his wife (Lakshmi, or Lucky, Mallick), their son (Andrew Mallick), his parents, and his siblings. Doc will be sadly missed and lovingly remembered by his daughter (Tulip Mallick-Schnerch), son-in-law (Henry Schnerch), their children (Jess (Liam) Taaffe and Nick Schnerch), Andrew's children (Ashton, Taryn, and Brooke Mallick), his son (Deb (Susan) Mallick), their daughter (Mona Mallick), daughter-in-law (Rhonda Mallick), her children (Christa Campbell and Kelsey Neillings), and numerous nieces and nephews living in Bangladesh and India.

Kiron was born on October 30, 1936 in Kuchlia, Bangladesh. He was the youngest of six children, and with his siblings being much older than him and having children of their own, he grew up amongst his nieces and nephews. Both his parents were illiterate, but they gave education a very high value and felt it was the key to prospering in life. His father died when he was in Grade 8, and his middle brother Rampada became his guardian. Kiron was an excellent student and excelled in his studies; it was his brother's dream for his younger brother to become a doctor, so Kiron took his advice to heart and pursued medical school. Kiron succeeded, graduating from Dacca Medical College in 1960. After graduating, he pursued an internship in surgery.

While working as a House Surgeon, he met Lakshmi, a senior nurse on the surgical ward. After a whirlwind courtship, they were married October 10, 1960. In March 1963, Kiron travelled to Oxford University to study. Lakshmi followed in July 1963 while pregnant with Tulip, and she was born a month later. 15 months later, their son Andrew was born. They moved around the United Kingdom over the next 12 years as Kiron studied and worked in various hospitals. In 1975, they moved to Canada, and settled in Treherne, Manitoba, where Kiron worked as a family physician for 28 years. Lucky worked for Kiron part-time as his receptionist and for home care while living in Treherne. They moved to Winnipeg in 2006, owning and practicing medicine in a walk-in clinic known as Kildonan Crossing Medical Clinic. Kiron retired from medicine in 2010, after practicing for 50 years.

Kiron loved practising medicine, photography, and golf, and in more recent years, he attended the Hindu temple frequently. He loved to dress "smartly" and often wore a suit and tie, with his black curly hair slicked back with Brylcreem. He had a booming laugh, warm energy, and love for people. He was incredibly generous and highly sentimental. He had the most beautiful penmanship, writing in a calligraphic style, which was very unusual for a doctor. Kiron lived with Parkinson's disease for the last 10 years of his life; this progressive disease affected his ability to write, walk, and talk. In their last few years, Kiron and Lucky lived in the Seine River Retirement Residence, where they enjoyed many activities and social events with some additional private home care. The staff at Seine River Assisted Living, River Park Gardens Personal Care Home, and Home Care Assistance helped his family maintain maximum quality of life for Kiron and Lucky in their last years, and they are forever grateful for their assistance. Lucky, the love of his life, passed away in November 2019, and one month later Kiron moved into River Park Gardens Personal Care Home. He was just settling into his life there when COVID struck. A heart attack was listed as his cause of death, but we truly believe Kiron died of a "broken heart." He missed Lucky terribly, and then to be separated from the rest of his family was more than he could bear. His family holds it dear in their hearts that they are now reunited.

In lieu of flowers, donations can be made to Parkinson Canada. A service was held on September 3 at 10:00 a.m. at Glen Lawn Funeral Home at 455 Lagimodiere Blvd. in Winnipeg. In person attendance at the service was by invitation only, as numbers were limited due to COVID restrictions. Family and friends may sign a book of condolence at www.glenlawn.ca