শোক সংবাদ

Obituaries from Bichitra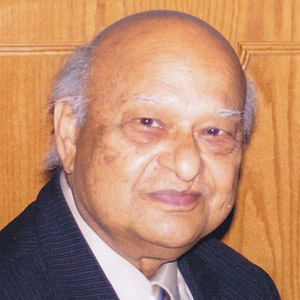 Late Mr. Radha Madhab Das
01-April-1932 to 08-June-2017

With great sadness the family announces the passing of Radha Madhab Das at the age of 85.

He is survived by his wife Shubha; daughter Ratna; son-in-law Don; granddaughter Priya; and niece Shanghamitra and her Husband Subrata. Radha Madhab was a Professor of Medical Science at the University of Manitoba. He was dedicated to his research and especially loved teaching his students.

He was devoted to his family, always loving and generous and a well-respected member of his community.
He will be greatly missed and always loved by his family.

A funeral service was held on Monday, June 12, 2017 at 2:00 pm at Thomson "In the Park" Funeral Home, 1291 McGillivray Boulevard.