শোক সংবাদ

Obituaries from Bichitra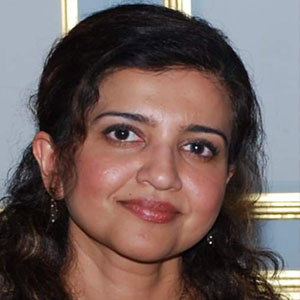 Late Mrs. Rina Ganguly (Mukherjee)
24-March-1964 to 09-November-2015

It is with profound sadness, after a nine month battle with cancer, that the family announces the passing of Rina, wife, wonderful mother and friend. Left to cherish Rina's memory are her husband Pallab (Paul), children Riya and Rishi, brother Subrata, nieces and nephews and her sisters-in-law. She was predeceased by her mother in 2014 and her father in 1995.

Rina loved life; she lived with elegance and charm. She enjoyed a healthy lifestyle, spending time with her children whom she cherished and was very social and engaging. She had many hobbies from decorating, baking, fashion, working out, yoga, Zumba and shopping. After her diagnosis, Rina faced the challenge of her disease with incredible strength and resilience. Above all, she faced cancer with grace. She taught us the meaning of strength, and her children continue to live with her teachings every day. She was a role model, friend and the best mother a child could have.

The family would like to thank the team at Victoria General Hospital, and a special thank you to Drs. Nobby Woo, Gordon, Wong for their continued efforts for Rina. The family is also grateful to Alfaisal University, Riyadh for support and help. Please come to cherish the memories we have of wonderful, sweet and kind Rina. A celebration of Rina's life was held at 2:00 p.m. on Friday, November 13 at Thomson "In the Park" Funeral Home, 1291 McGillvray Boulevard, Winnipeg, MB.