শোক সংবাদ

Obituaries from Bichitra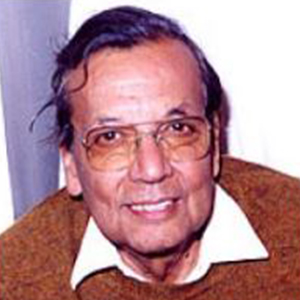 Late Dr. Snehesh Kumar Sinha
07-January-1928 to 13-August-2006

At the age of seventy eight, Snehesh Kumar Sinha passed away in his sleep in Toronto, in the care of his beloved wife Rubena, daughter Pamela and son Debashis. He will be deeply missed by his son-in-law Stewart; grand-children, Liam, Nial and Chloe (Mighton) and Debashis' partner Jutta. In India he is survived by sister Sabita; and brothers, Sisir, Salil, and Pulak, their wives Gauri, Tapati, and Sipra, and all their children. In-laws Khukhu and Ashu; and nieces, Rumela and Raisa will miss him terribly.

During his illness with cancer, he inspired the devotion of many people, especially that of his extended family of children, Damon and Brian, their partners Maxim and Roch, Mohuya and Dan, Fanny, and Gita whose love for him translated into an ongoing commitment in his day to day care over the past twenty months. His far away sons: Bhavin, Shaun, Kieran - and daughters: Papiya, Arpita and Carla brought love and light to his room with every visit. A disciple of Sri Ramakrishna, Sapan dedicated his life to teaching, receiving degrees from the Universities of Patna, London (U.K.), and Chicago, and the London School of Economics. He taught at St. Mary's University in Halifax and spent the majority of his career at the University of Manitoba; publishing countless papers, authoring three books and during his tenure was the recipient of many academic honours. He was deeply committed to giving back - travelling abroad to found departments of graduate and post-graduate studies in statistics at the University of Ilorin, Nigeria, and under CIDA, the University of Gabarone, Botswana, and the University of NorthWest, South Africa.

His one great passion was his family: his world was his Roop, and the sun and the moon lived in his children. It was for the three of us he lived and breathed not for himself; and even if he didn't always understand us, he loved us enough to try. As vulnerable and fragile as you were, you never ceased to teach; only the lesson was for you to live and for us to be witness to your great courage, your indomitable will and your gentle grace. There was poetry in you, even now at the end of your life here with us and in your passing, you leave a legacy of love that will live in all of us who have had the great privilege to learn from you.

Funeral services were held on Thursday, August 17 at 10:00 a.m. at Thomson In The Park Funeral Home, 1291 McGillivray Blvd., followed by Shanti-Path on Saturday, August 19 at 10:00 a.m. at the new Hindu Temple and Dr. Raj Pandey Center, 999 St Annes Rd.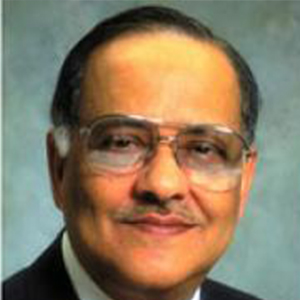 Late Dr. Deepak Bose
24-August-1941 to 08-August-2006

It is with great sadness that we announce the sudden but peaceful passing of Dr. Deepak Bose at the age of 64 years.

He was predeceased by his father Dr. B.C. Bose, mother Usha Bose, father-in-law S.C. Mitra and mother-in-law Falguni Mitra. He will be deeply missed by his wife of 40 years, Ratna; children, Reeni (Sushane) and Shouren; grandchildren, Rayan, Mona and Neel; brothers, Anjan (Roopa) and Ranjan (Ratna); brothers-in-law, Shantanu (Jenny), Sumanta (Indrani); sister-in-law Shanta (Shekhar); nieces and nephews, Shayon (Hijab), Noopur (Hareesh), Partho (Nishma), Tuhina, Reetesh, Gauruv, Sean-Li and Parul; and many close members of his extended family including Som and Shashi Soni, Anita (Travis), Shilpa (Cyrus) and their children. He will also be sadly missed by his colleagues and countless students at the University of Manitoba and friends all over the world.

Deepak was born in India in 1941. He obtained his degree in Medicine from the Mahatma Gandhi Memorial Medical College in 1963 earning several gold medals along the way followed by subspecialization in Pharmacology. He immigrated to Winnipeg along with his wife and daughter in 1968 where he completed his PhD in Pharmacology at the University of Manitoba. He had a long and distinguished career as a professor of Pharmacology in the Faculty of Medicine. One of his great passions was teaching and he made a permanent lasting impact on the many students that he interacted with over the years. His passion for continuous learning even led him to pursue a further degree in Anesthesia at the age of 50 and a guest appointment with the University of Belize. To quote one of his favourite students, He was incredibly intelligent, gentle, respectful, as well as mischievous, and he believed in the necessity of not only teaching, but mentoring. I can't help but wonder if a majority of the person I am today is because of your father.

Deepak will be remembered as a devoted family man. He was a pillar of support and voice of reason to his large extended family and friends. He derived great joy from his grandchildren to whom he also imparted a love of learning from a very early age. His other loves included music, fine cuisine, computer gadgets and playing practical jokes on his family. He always put everyone else's needs ahead of his own and he was able to always see the positive side of every situation he faced.

A private cremation and prayer services were held at the Hindu Temple, 999 St. Anne's Rd. at 6:00 p.m. on Sunday, August 13 followed by a memorial service at 3:00 p.m. on August 24 at the University Club (former Faculty Club), Pembina Hall, 26 Maclean Cres., Fort Garry Campus, University of Manitoba. The family requested that in lieu of flowers, donations be made to the Heart and Stroke Foundation or University of Manitoba Department of Pharmacology Graduate Studentship Fund in his memory.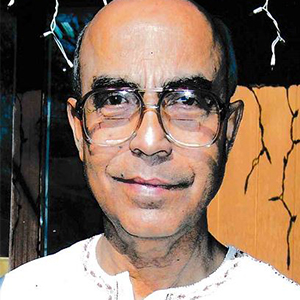 Late Mr. Asim Roy
30-October-1931 to 04-March-2006

It is with greatest sadness that we announce the passing of Asim Kumar Roy peacefully on March 4, 2006 in Kolkata, India at the age of 74 years.

As loving husband, as nurturing father, and in so many other ways, he leaves a void in the hearts and minds of all those whose lives he touched. He lived by his dreams and showed those around him how to reach for the stars. He was a man of principle, boundless energy, persistence, and concerned with the welfare of all. He was deeply committed to his family and friends, who held him in highest regard.

His spirit will live on in the memories and actions of his dear wife Jaya; son and daughter-in-law, Deb and Rupal; daughter and son-in-law, Mili and Greg; grandchildren, Maya, Sohan and Davin, and many other family members in Winnipeg and Kolkata, India. True to his name, he was a man without limits.

His life was celebrated in Kolkata on March 7, 2006. A public memorial service was held in Winnipeg on March 18, 2006 from 6:00 - 8:00 p.m. at 'The Hindu Temple and Dr. Raj Pandey Hindu Centre', 999 St. Anne's Road, Winnipeg, MB, R2N 4G5.