শোক সংবাদ

Obituaries from Bichitra

Late Mr. Prasun Tagore
19-March-1944 to 02-May-2016

With profound grief and sorrow, we inform the sad demise of Mr. Prasun Tagore, who passed away, at the age of 72, on May 2, 2016, at the St. Boniface General Hospital in Winnipeg, Manitoba.

Born in Kolkata, India – Prasun was the only child of Prabir and Anima Tagore, deceased. He is survived by his wife Bashori and two daughters, Proma and Shaunga. He also leaves behind a large family and many friends, both in North America and India.

Prasun had a long career for a span of over 50 years during which he worked as a Marine Engineer, Chief Power Engineer and a Professional Engineer (Mechanical); he was also a passionate Entrepreneur. Before moving to Canada in 1976 he sailed across the world as a Marine Engineer. In the last 40 years, he worked in different provinces of Canada but Manitoba was him home, always.

Funeral services were held on Friday, May 6, 2016 at 2:00 pm at Thomson "In the Park" Funeral Home, 1291 McGillivray Boulevard.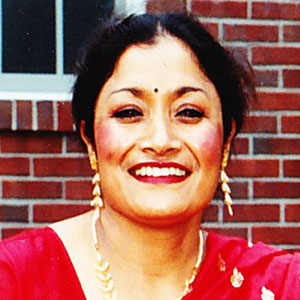 Late Ms. Anju Sen
11-July-1952 to 12-February-2016

It is with great sadness we announce the passing of a beloved mom, sister, aunt, and friend Anju Sen. After a long and courageous battle with cancer, Anju peacefully passed into the loving arms of her Lord and Saviour Jesus Christ on Friday, February 12, 2016. She was surrounded by her son Aaron, his fiancée Jeanie and close friend Carol Schwab.

Anju was born on July 11, 1952 in Barjuli, Assam, India. She was predeceased by her loving parents: father Sailendra Kumar Dasgupta and her mother Bina Dasgupta, her ex-husband Rajat Kumar Sen, her sister Ranju Dasgupta, brothers in law Inendra Sengupta and Sunil Sen. Anju will be lovingly remembered and greatly missed by her only son Aaron Kumar Sen and his fiancée Jeanie Hofer. She is also survived and lovingly remembered by her sister Manju Sengupta, brother Hirak (Karobi) Dasgupta, brother Dipak (Saswati) Dasgupta, brother in law Sujit Dasgupta, and brother Subrata (Ranu) Dasgupta. Also left to cherish her memory are her sisters in law Jharna Basak, Hildegard Sen, and her brother in law Pabitra (Chitra) Sen. Anju leaves behind many nieces and nephews whom she impacted with her love.

Even though Anju's family is spread out across the world, she always talked about them and longed to see them all, especially her siblings in India. Anju attended Rangapara Bengali High School in Assam, India. In 1975 she married Rajat (Raymond) Sen in Calcutta, India and they then moved to Winnipeg, Manitoba, Canada. After Anju arrived in Canada she worked at various jobs until finally settling in at the University of Manitoba, Faculty of Medicine, for 18 years. She then attended Herzing College and worked as a paralegal for several years until she was diagnosed with cancer.

Shortly after coming to Canada Anju gave her life to Jesus Christ and faithfully attended Calvary Temple and then Immanuel Pentecostal Church for many years until her passing. Her steadfast faith enabled her to overcome many obstacles in life and she faithfully served her Saviour until her passing. In 1980 her son Aaron was born and he was her pride and joy. Anju was very proud of her son and lovingly raised him and instilled the love of God in his life. Anju loved people and she made many friends at work, church and in the community. Her joy of cooking was one of her favourite ways to show love to people. She was known for her culinary skills and loved hosting dinners even up until she became very sick. She also had a great love for music and singing. She enjoyed singing in her church choir and at Indian functions. Listening to her favourite hymns in her final days on earth brought Anju much comfort and peace.

We would like to thank all the family and friends who came to visit Anju in the hospital and all those who sent flowers, cards, and messages of support. We especially want to thank the staff at the palliative care unit at St. Boniface Hospital for their wonderful care and the kindness they showed both to Anju and her family. In lieu of flowers, donations in Anju's memory may be made to CancerCare Manitoba. As per Anju's wishes, cremation has taken place and her ashes are to be scattered in her home country of India later this year. A Celebration of Life had taken place at Immanuel Pentecostal Church, 955 Wilkes Avenue, Winnipeg, MB on Monday, February 22, 2016 at 11:00 a.m. Pastors Erhard Buss and Tim Crooks officiated the service. "God will wipe away every tear from their eyes and death shall be no more, neither shall there be anguish nor grief nor pain anymore, for the old conditions and the former order of things have passed away." Revelation 21:4